Biography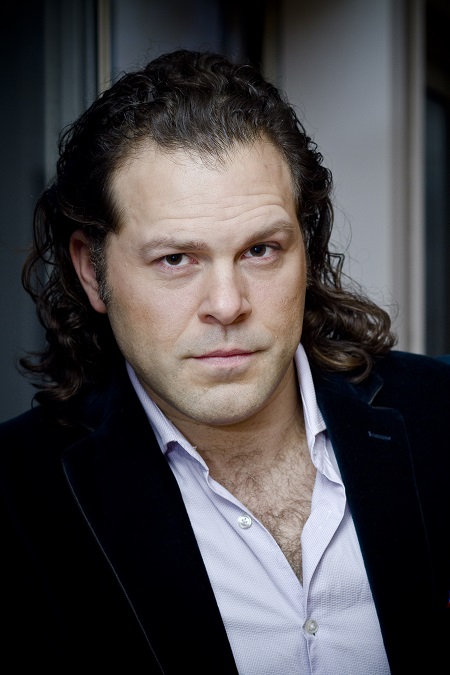 Marcelo Guzzo is considered one of the most prominent singers of his generation, earning critical praise "strong and charming", "Idealistic" (The New York Times); "majestic" (The Boston Globe) among others.
Notable performances include appearances this past spring as Valentin in Faust at the Festival Amazonas in Manaus, Brazil, Alfio in Cavalleria Rusticana at Theatro del Silenzio, in Taormina and with Opera San Antonio, and Wolfram in Tannhauser conducted by Gustavo Dudamel, the title role in Don Giovanni at the Solis Theater, Count Almaviva in Le Nozze di Figaro at the Theater Solis in Uruguayat the Theatre of Bellas Artes in Bogota, Colombia, Escamillo in Carmen with Omaha Opera, Germont in La Traviata in Tel-Aviv, Sharpless in Madama Butterfly with the Dallas Opera; the Count in Le Nozze di Figaro, Marcello in La Boheme with Theatre of Bellas Artes in Bogota, Colombia, Princeton Festival and Fresno Opera, and Payador in Maria de Buenos Aires by Piazzolla for Opera Hispanica. In addition, he also appeared as Emile De Becque in Lincoln Center Theater's production of South Pacific on tour throughout the U.S.A.
Last season, he made his debut with New York City Opera as Payador in Maria de Buenos Aires. This spring he appeared with Opera Hong Kong in the title role of Don Giovani and, in the summer with Opera North in the title role of Verdi's Macbeth. This coming season, he will sing Don Giovanni in San Sebastian, Spain.
Other notable appearances include concerts with Andrea Bocelli conducted by Placido Domingo. his debut at Lincoln Center's Alice Tully Hall as a guest artist in the Puccini Foundation, a multi-city concert tour in China, Walt Disney Hall LA in the new opera Oh My Son, on WQXR radio with the New York City Opera where he sang the world premiere of Paola Prestini's De Deo and performances in community programs sponsored by Carnegie Hall.
Mr. Guzzo attended the Mannes College of Music in New York where he sang the title roles of Don Giovanni, Gianni Schicchi and Le Nozze di Figaro. He studied at the Schools of the Arts in the College of Charleston where he sang at the Piccolo Spoleto Festival. He also graduated from the National Lyric Arts School in Uruguay where he was declared the "Best Uruguayan Lyric Voice" at the Giuseppe Verdi International Singing Competition '01.
He has performed in numerous concerts and recitals throughout the United States, France, Italy, Spain, Israel and Uruguay.