Biography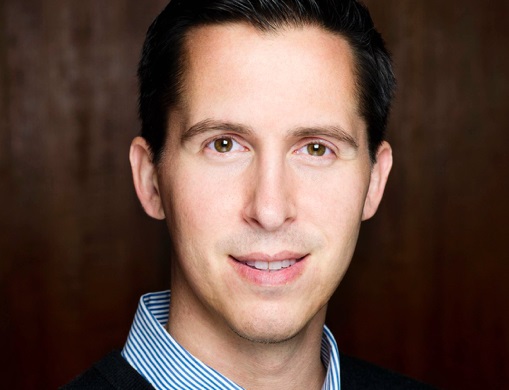 Hailed by Das Opernglas as a "vocally powerful, technically impressive, dominate heroic tenor" and praised by Opera News for "his consummate mastery of Rossini's style, range and vocal bravura," American tenor Randall Bills has earned praise from audiences and critics for performances in opera and concert throughout the world.
He has earned particular acclaim in Mozart's Die Zauberflöte as Tamino (Theatre Dortmund, Nationaltheater Mannheim, New Zealand Opera, Seattle Opera), Don Giovanni as Ottavio (Theater Osnabrück, Seattle Opera), and Cosi fan tutte as Ferrando (English National Opera, Teatro Lirico di Cagliair), and Rossini's Armida as Geoffredo and Ubaldo (Rossini Opera Festival), Mose in Egitto as Osiride (New York City Opera), Il Barbiere di Siviglia as Almaviva (Oper Leipzig, Theater Wielki Pozna?), La Cenerentola as Ramiro (Opernhaus Chemnitz, Boston Youth Symphony, El Paso Opera), and Ricciardo e Zoraide as Agorante (Rossini in Wildbad Festival). Other notable operas and roles he has performed include Bellini's La Sonnambula as Elvino (Staatstheater Darmstadt), Donizetti's La Favorité as Fernand (Washington Concert Opera), Don Pasquale as Ernesto (Staatstheater Darmstadt), Verdi's La traviata as Alfredo (Deutsches Nationaltheater Weimar), Stravinsky's The Rake's Progress as Tom Rakwell (Staatstheater Braunschweig and the Oldenburgisches Staatstheater), Britten's The Turn of the Screw as Prologue/Peter Quint (Teatro Comunale di Bologna), and Strauss' Der Rosenkavalier as the Italian Singer (Theatre Bremen, Deutsches Nationaltheater Weimar).
Most recently, on the opera stage, Mr. Bills debuted at the International Händel-Festspiele Karlsruhe as Jupiter in Semele conducted by Christopher Moulds in a production from Floris Visser, as well as at Gothenburg Opera as Almaviva in Rossini's Il barbiere di Siviglia conducted by Henrik Schaefer in a production from David Radok, returned to the Rossini in Wildbad Festival as Aménophis in a new production of Moïse et Pharaon conducted by Fabrizio Maria Carminati directed by Jochen Schönleber, and returned to the Theater Wielki Pozna? again as Almaviva conducted by Massimiliano Caldi in a production from Marek Weiss-Grzesi?ski where he also made his role debut as Nemorino in L'elisir d'amore conducted by Katarzyna Tomala in a new production from Andrij Zholdak. Mr. Bills can also be heard on "Chamber Music Vol. 4" in two song cycles by composer Gerard Schurmann, with pianist Mark Robson, released on Toccata Classics.
He has appeared as a guest of a number of orchestras, including the Houston Symphony (Orff's Carmina Burana), Louisville Symphony (Berlioz' Romeo et Juliette), Fresno Philharmonic (Beethoven's Symphony No. 9), Naples Philharmonic (Britten's Serenade for Tenor, Horn, and Strings and Beethoven's Symphony No. 9), and Pasadena Symphony (Mozart's Mass in C-minor and Beethoven's Symphony No. 9), Los Angeles Master Chorale (Handel's Messiah, Bach's Christmas Oratorio, and Mozart's Litaniae de venerabili), and Long Beach Mozart Festival Orchestra (Mozart's Requiem).
European orchestra with whom he has appeared include the Hamburg Symphony Festival Orchestra ("Night of the Proms"), Bochum Symphony (Mozart's Mass in c-minor), Verona (Italy) Teatro Filarmonico (Mendelssohn's Elias), Vahrer Kantorei (Rossini's Petite Messe Solennelle), Sinfonieorchester Wuppertal (Mendelssohn's Lobegesang and Weber's Freischütz-Messe), L'orchestra Sinfonica di Milano Giuseppe Verdi (Bach's Johannes-Passion), American University of Beirut Choir and Choral Society (Bach's Magnificat and Händel's Utrecht Jubilate). He has also appeared in Mexico with Philharmonic Boca del Río (Beethoven's Symphony No. 9). Notable conductors with whom he has sung include Grant Gershon, Michael Guettler, Julia Jones, Jorge Mester, Jayce Ogren, Andrés Orozco-Estrada, Carl St. Clair, and Ralf Weikert.