Biography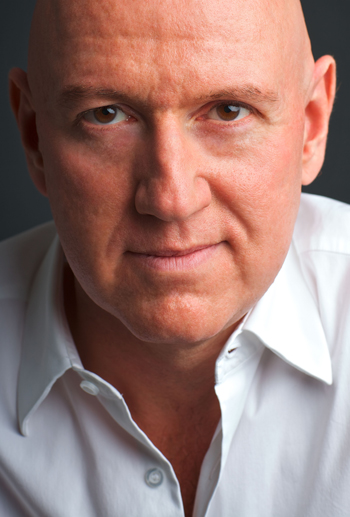 Thomas Michael Allen has established a reputation for his exceptional vocalism and his vivid portrayals of wide range of lyric tenor roles on the concert stage as well as in opera . His repertoire includes operas by Monteverdi and haute contre roles of the French baroque, as well as leading roles in the operas of Mozart and recent works of composers such as Hans Werner Henze and Philip Glass.
Notable conductors with whom he has collaborated include William Christie, René Jacobs, Marc Minkowski, Simone Young, Julia Jones, Gary Bertini, Helmut Rilling and Kurt Masur, singing with the Chicago Symphony, New York Philharamonic, National Symphony Orchestra, Les Musiciens du Louvre, the Academy for Ancient Music, the Akademie für Alte Musik Berlin and the Gewandhausorchester Leipzig. His concert repertoire is extensive and he recognized as one of the most sought-after Evangelists in the Passions of Bach.
He has appeared on the stages of the Théatre des Champs-Élyées in Paris, Zurich Opera, Staatsoper Berlin, La Monnaie in Brussels, Grand Théatre de Genève, Opéra de Lyon, Opéra de Monte Carlo, de Nederlandse Opera and the Stuttgart Opera where has collaborated with many prominent directors including Robert Carsen, David McVicar, Laurent Pelly, Nigel Lowrey, Dieter Dorn, Pierre Audi, Graham Vick and Barrie Kosky.
Notable appearances include Calisis in Les Boréades (Lyon and Zurich), Athamas in Semele (Zurich and Beijing), the Demon in Henze's L'Upupa (Lyon, Tokyo and Dresden), the Painter in Lulu (Athens), Arnalta/Mercurio in Monteverdi's L'Incoronazione di Poppea (Paris, Berliner Staatsoper, Brussels), Belmonte in Die Entführung aus dem Serail (Göttingen), Almaviva in The Barber of Seville (Berlin, Komische Oper), Purcell's The Fairy Queen (Rennes), Oronte in Händel's Alcina (Händel-Festspiele Halle), Manto in Les Paladins (Düsseldorf), Mercure/Thespis in Platée (Düsseldorf), Peter Quint in The Turn of the Screw (Rouen),le Roi in Monsigny's Le Roi et le Fermier (Washington, D.C., New York and Versailles), the tenor roles in Nyman's Facing Goya (Spoleto Festival, U.S.), Linfea in Cavalli's La Calisto at the Cincinnati Opera, and the title role in Vivaldi's Il Cato in Utica (Glimmerglass Festival).
Thomas Michael Allen appears alongside Cecilia Bartoli on the Decca DVD of Handel's Semele from the Zurich Opera with William Christie conducting. Grammophone described his performance as Dante on the Chandos DVD of the world premiere of Jacob ter Veldhuis's Paradiso as 'stunning'. He can be heard on numerous CD recordings, most recently on Purcell Divine Hymns, again with William Christie and Les Arts Florissants (EMI-Virgin Classics), and his first solo CD Mendelssohn Bartholdy: Songs with and without words. Recent releases include the title roles in both Josef Myslivecek's Medonte (Harmonia Mundi) and Monsigny's Le Roi et le Fermier (Naxos) His second solo CD, Far Away (Capriccio), with pianist Charles Spencer was released in March 2014.
Thomas Michael Allen was born in Chicago and began his musical studies as a pianist. After earning a degree in English Literature at Davidson College he received a Master's Degree in voice from the Manhattan School of Music in New York.