Biography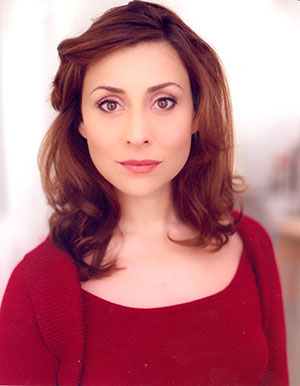 In a recent review, soprano Jacquelynne Fontaine was hailed "elegantissima piena di passione [full of passion]" for her portrayal of Donna Anna in Don Giovanni, in Viterbo, Italy.  Notable appearances include Kathie in The Student Prince with the Pittsburgh Civic Light Opera, Violetta in La Traviata for the Rogue Valley Music Festival, the Old Globe Theater as the "Ragazza" in A Room with a View, Anna in The King and I for Opera North, Charlotte in A Little Night Music with Indiana Repertory Theater, and Violetta with Tacoma Opera.  She also appeared in recitals and concerts in southern California,  She will spend the current season singing Carlotta in The Phantom of the Opera in a new national tour throughout the U.S.A.
Other notable roles include Susanna in Le Nozze di Figaro with the Rogue Opera in Oregon; Pamina in The Magic Flute and Donna Anna in Don Giovanni, with the Tuscia Opera Festival in Viterbo, Italy, and Donna Elvira in Don Giovanni, and Ilia in Idomeneo,with the USC Opera at the Thornton School of Music. Allen Rich, in his review of her debut on the Jacaranda Concert Series, wrote that she was "a soprano new to us, and all the more wondrous for that."
Recent awards include: Loren Zachary Grand National Finals top five Winner; Semi- finalist in the International Competitzione del' Opera in Dresden; Metropolitan Opera National Council Auditions Western Regional Finalist; Rio Hondo Symphony "Young Artist of the Year"; and the National Association of Teachers of Singing, Los Angeles, "Singer of the Year".
In 2006, Miss Fontaine was crowned Miss California, and placed in the top ten at Miss America 2007, also winning the talent award for her performance of Puccini's "Vissi d'arte".  She recently competed her second year of doctoral studies at the Thornton School of Music at the University of Southern California.