Biography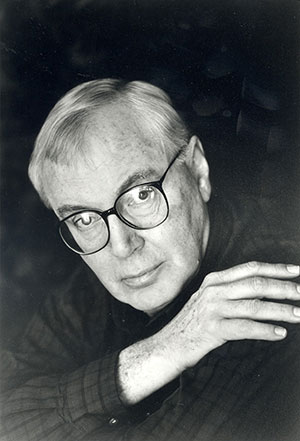 Bliss Hebert has staged over 200 productions of more than 80 operas with 25 different companies, including the Metropolitan Opera for Les Contes d'Hoffman with Joan Sutherland and Placido Domingo, Lyric Opera of Chicago for Manon with Renata Scotto, San Francisco Opera, Santa Fe Opera for a new production of Orpheus in the Underworld; Houston Grand Opera for Dialogues of the Carmelites and Turandot; Dallas Opera for a De Falla triple bill (Master Peter's Puppet Show, La Vida Breve, and El Amor Brujo), L'Inocoronazione di Poppea, Les Contes d'Hoffman, Lucia di Lammermoor, Werther, Romeo et Juliette, L'Italiana in Algeri, L'Opera de Montreal for Samson et Dalila, Der Rosenkavalier, Turandot, and Manon Lescaut; Florida Grand Opera for The Turn of the Screw, Les Contes d'Hoffman, Tosca, Die Walküre, La Voix Humaine, Il Tabarro, and La Gioconda; San Diego Opera for Salome, Werther, and Dialogues of the Carmelites,  New Orleans Opera for Tristan und Isolde and Lohengrin; and Baltimore Opera for Turandot, Lucia di Lammermoor, Turandot, Romeo et Juliette, and Norma. 
Among other companies for whom he has directed are the Caramoor Festival, Canadian Opera, Virginia Opera, and the companies of Charlotte, Cincinnati, Cleveland, Los Angeles, Milwaukee, Philadelphia, Portland, Los Angeles, Seattle, Tulsa, Fort Worth, Vancouver, and Washington Opera Society, where he was General Manager from 1960 until 1963.
Recent notable engagements include a highly acclaimed production of Der Rosenkavalier for the Florentine Opera, Salome and Madama Butterfly for the Florida Grand Opera, La Boheme for The Atlanta Opera, and Dallas Opera to direct La Traviata and Turandot.  His new production of  Aida has been seen at the Florida Grand Opera, Michigan Opera, and the Florentine Opera and Cincinnati Opera.  Recently, Mr. Hebert  returned to Detroit and to Atlanta to revive his famous production of Turandot.  His new production of La Traviata has been seen at the Florida Grand Opera and the Cincinnati Opera.  This past season, his Aida was seen again in Cincinnati and Detroit. 
Well-known as a pianist and vocal coach, he has been associated with such singers as Callas, Simionato, Price, Moffo, Tourel, Farrell, Horne, Verrett, Vickers and Berganza.  He worked as personal music assistant to Igor Stravinsky preparing his vocal works for performances conducted by the composer.  He has staged 15 different productions of Stravinsky's operas.
He has also staged the American premieres of Britten's Three Parables, Henze's King Stag and Boulevard Solitude, Chabrier's Le Roi Malgre Liuand Schoenberg's Von Heute auf Morgen.  His productions of Le Rossignol and Oedipus Rex appear on CBS Records.  In addition, he was Chorus Master on the CBS recording of Boris Godunov starring George London, and, on other CBS recordings, may be heard as pianist and harpsichordist in works of Bach, Schoenberg and Berg. He is pianist on 2 Serenus recordings of contemporary songs for baritone.
A native of Faust, New York, and currently residing in France, Mr. Hebert began his study of piano at the age of 3 and at 5 was appearing in recitals.  Planning a career as a concert pianist, he continued his musical studies at Syracuse University where he received a B.A. degree and a Master of Music degree.  He was a piano pupil of Robert Goldsand in New York and of Leila Gousseau in Paris.