Biography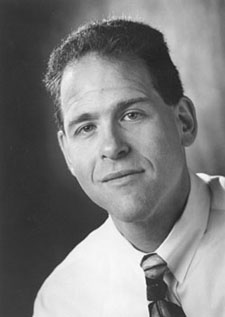 Robert Tannenbaum is the newly appointed General Director of Sacramento Regional Performing Arts Alliance which merged the operations of Sacramento Opera and the Sacramento Philharmonic.  He returned to the U.S.A. following a long and successful tenure as Professor of Opera the Hochschule für Musik und Theater in Munich, Germany.  For  seven years (2001-2007), he was the Director of Production of the Badisches Staatstheater in Karlrsuhe, Germany.  For many years, he was one of the few active American directors on the European scene.  He previously served as the youngest and only American General Director and C.E.O. of  a German state theater, the Stadttheater Giessen, where he presented a year-round program of opera, musicals, plays, dance, and symphony concerts with a staff of more than 200 full-time employees and a yearly operating budget of 15 million dollars. Prior to becoming General Director in Giessen, he served as Director of Opera at the Stadische Bühnen in Münster.  
Mr. Tannenbaum has been engaged as a guest director for new productions throughout Germany, France, and the U.S.A., including, most notably: Der Traumgörge in Bremen;  Cardillac  Don Carlo, and The Mikado in Freiburg; The Rape of Lucretia in Cologne; Turandot in Kassel La Fanciulla del West in Tulsa; Idomeneo and Die Entführung aus dem Serail for Chicago Opera Theater; L'Italiana in Algeri in Bogota, Colombia; and Aida in Dayton.
Upon completion of his education at Columbia University in New York, Mr. Tannenbaum began a short-term apprenticeship with the San Diego Opera that became a four year association as Resident Stage Director.  In that capacity, he directed twenty operas, including Aida, Faust, La Cenerentola, Il Barbiere di Siviglia, Gianni Schicchi, and the west coast premieres of Sousa's The Free Lance and Rimsky-Korsakov's Mozart and Salieri.
After leaving San Diego, Mr. Tannenbaum joined the directing staff in Wuppertal, Germany, where he staged revivals of Der Ring des Nibelungen, Nabucco, and Lortzing's Der Wildschütz.  In the fall of 1985, he went to Los Angeles to serve as Company Manager to assist the Deutsche Oper Berlin's presentations of Tosca, Le Nozze di Figaro, and Die Tote Stadt.  In 1987, he staged his first new production in Europe, von Dittersdorf's Doktor und Apotheker.  That same year, he joined the directing staff at the Cologne Opera, where he directed his new production of The Rape of Lucretia.  He also returned to San Diego as a guest to direct Rigoletto and Fidelio.
In North America, he has directed La Traviata for the Florentine Opera Company(Milwaukee), New Orleans Opera, and Merola Opera, Don Giovanni for the Orlando Opera, and Carmen and Tosca for Cincinnati Opera, Die Fledermaus for the Florida Grand Opera and for Yale Opera, and Il Trovatore for Edmonton Opera.  In addition to his duties in Karlsruhe, he has directed a production of Ein Nacht in Venedig in Linz, Austria and in Nuremberg, Germany, and Nabucco in Montreal.
As an educator, Mr. Tannenbaum has served on the faculties of the Justus-Liebig University in Giessen, Düsseldorf Conservatory of Music, San Diego State University,  Bowling Green State University, University of Illinois, and with the young artists' programs of the Des Moines Metro Opera and the Metropolitan Opera National Council.