Biography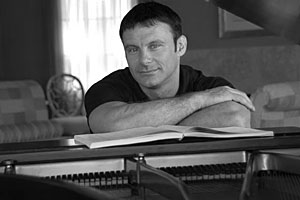 Andreas Mitisek is Artistic and General Director of Long Beach Opera (since 2003) and served the same position at the Chicago Opera Theater from 2012 to 2017. Mitisek is a successful fund raiser, marketeer, executive and artist. He served not only as the administrative leader for both companies, but he is also the driving force behind every new concept and production. He creates the vision for each production and reaches out to artists to shape each work. He is conductor, stage director and designer of over 100 productions. His site-specific productions in underground parking garages, swimming pools, night clubs, warehouses and the Port of Los Angeles have become a successful hallmark of his work. Andreas Mitisek became LBO's principal conductor in 1998 and Artistic and General Director in 2003. Under Mitisek's leadership, LBO quadrupled its size artistically and operationally. Season subscriptions increased by over 500% since 2003. By exploring unorthodox venues, he has been able to attract new audiences for opera and uphold LBO's artistic vision by presenting 20th century and rare works. He led a financial turnaround during is tenure at Chicago Opera Theater (COT), produced the companies first commissioned work and expanded its performances beyond traditional theater spaces.
Mitisek served on the board of directors for OPERA AMERICA, the national service organization for US opera companies. He was honored by Chicago Tribune in 2014 Chicagoan of the Year in Classical Music. He has been named by Opera News as one of the 25 people that will be a major force in the field of opera in the coming decade. The Chicago Reader included him in 2013: Top 50 Chicago People. Mitisek was named LA Tastemaker by LA Times Magazine in 2009, Arts Leader of the Year by the Long Beach Arts Council in 2009 and was highlighted as one of the "2012 People" by LA WEEKLY.
A native of Vienna (Austria), he served as Artistic & Music Director of the Wiener Operntheater from 1990 – 1997, the foremost contemporary opera company in Austria. He has also conducted at the Wiener Volksoper, the Komische Oper in Berlin, the festival "Wien Modern", the Wiener Konzerthaus and Musikverein. His work as guest conductor took him to companies in Spain, Tokyo and South America. Notable works include the world premiere of Mashayeki's Malakut for Claudio Abbado's festival "Wien Modern", Giuditta and A Midsummernight's Dream at the Wiener Volksoper, La Clemenza di Tito at the Wiener Konzerthaus, the premiere of The Eternal Triangle Trio by Farber, the Austrian premieres and Viennese premieres of Der Reigen by Boesmans, Der Revisor by W. Egk, Oedipe by Enescu, Le Grand Macabre by Ligeti, The Second Mrs. Kong by Birtwistle, Das Schloss by Reimann, Nixon in China by Adams, Death in Venice by Britten, and The Devils of Loudon by Penderecki..
He is also sought after as a guest conductor in North America, leading productions for the New York City Opera (Hopper's Wife), Seattle Opera (Der Freischütz, Eugene Onegin and Cosi Fan Tutte), Opera Company of Philadelphia (Salome), Vancouver Opera (The Rake's Progress), Austin Lyric Opera (Salome, Faust, Rigoletto), Hawaii Opera Theater (Le Nozze di Figaro and Cavalleria Rusticana and I Pagliacci), Opera Theatre of St. Louis (Jane Eyre) and Yale Opera (Le Nozze di Figaro). He has also conducted Minoru Miki's Joruri in Japan.
Mr. Mitisek is a native of Vienna, Austria, where he studied Organ and Conducting at the Hochscule für Musik and Darstellende Kunst in Wien, and simultaneous studies of voice, piano, harpsichord, and composition at the Konsvervatorium der Stadt Wien. As a concert artist, he performed throughout Europe, including the renowned Maggio Musicale, Salzburger Festspiele, and Wiener Festwochen. He made his conducting debut with Handel's Brockes-Passion with the Collegium Musicum Wien in 1987 after which he served as head vocal coach and conductor at the Wiener Kammeroper and taught vocal interpretation at the Konservatorium der Stadt Wien.