Biography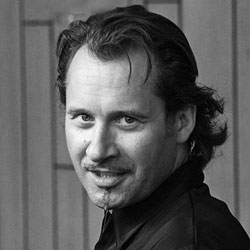 Ekhart Wycik one of Europe's most versatile upcoming conductors, earning praise for his stylistic versatility and his technical and communicative skills with orchestras and with opera companies throughout Europe.
Following productions of Tosca in Innsbruck, The Rake's Progress in Krefeld, a World Première at Staatstheater Darmstadt, Die Zauberflöte in Korea, and Aida, Traviata and The Pearl Fishers in the USA, Ekhart Wycik gave in 2012 his British Opera début with the Scottish Opera Glasgow/Scotland conducting Die Zauberflöte Thise production gained nationwide attention with excellent reviews (Times:""Wycik's punchy, pungent conducting. Fun from first note to last.") and was chosen by the Manchester Guardian as one of the United Kingdom's "Top 10 Best Classical Music in 2012.".
He made his debut in Italy in 2013 with Hänsel und Gretel was ranked in 2014 by the Italian magazine Operaclick amongst the best 10 productions of Europe and led to immediate re invitations in Italy. For 2014 und 2016, Wycik received re invitations from Orchestra Haydn Bolzano in Italy.
Opera News described his début at Sarasota Opera last season with Rimsky Korsakov's The Golden Cockerel as."a delight, Conductor Ekhart Wycik did a great job with the picturesque music" This winter (2016), he will return to Sarasotaa to conduct their new production of Fidelio.
After a decade on the staffs of several German orchestras and opera companies, Wycik was appointed Associate General Music Director and Principal Conductor of the Dortmund Opera Theater in 2006 and Principal Guest Conductor of the Wichita Grand Opera/USA. In Dortmund, his productions received rave reviews from audience and critics – noted productions being all important Verdi and Mozart operas, plus Tosca, Butterfly, Carmen, Rake's Progress, Cavalleria/Pagliacci, Lohengrin, Salome, and Der Rosenkavalier.
The young conductor has appeared in concerts with major German orchestras including the Deutsches Sinfonie Orchester (DSO) in Berlin, the National Philharmonic Orchestra of Rheinland Pfalz, the Berlin Symphonic Orchestra, the Frankfurt Symphony Orchestra, Bochum Symphony Orchestra, the Staatsorchester Darmstadt, and Saarbrücken's and Cologne's Radio Symphony Orchestras. At three different occasions, Ekhart Wycik appeared already at the Berlin Philharmonic Hall; international invitations came from Orchestras in Austria, Hungary, Italy, Slovenia, Great Britain, Asia and the United States.
In 2010, Wycik was appointed assistant professor for conducting at the Robert Schumann University of Music in Düsseldorf and assistant professor for opera studies at the University of Music in Cologne . In 2011, he was invited as a guest professor at the Indiana University Bloomington/USA, where he received brillant concert reviews and was responsible for preparing IU's new production of Der Rosenkavalier. His guest professorship at Bloomington was endorsed by the German Academic Exchange Service.
Wycik graduated "summa cum laude" from the Robert Schumann University of Music in Düsseldorf, with majors in conducting and minors in music history and philosophy. After continuing his studies in Vienna, he continued his education through master classes with Heinz Rögner, Sergiu Celibidache and Leif Segerstam of the Sibelius Academy in Helsinki and was accepted into the "Conductors Pool" of the National German Music Council.
During his studies, he was granted a fellowship from the German Academic Exchange Program for an International Master Class in Vienna, where he was finalist and Prize winner. Besides stipends from the Richard Wagner Society and the Verona Opera Festival, he won the Furtwängler Conducting Prize in Mürzzuschlag, Austria.
Since 2005, when he took over Mahler's 5th Symphony on short notice, Wycik has served at the Gustav Mahler Festival in Dobbiaco, Italy and in Salzburg, Austria as assistant for Maestro Gustav Kuhn, from which he also receives continuous musical support and artistic advice. In 2005, Wycik was appointed Director of the Contemporary Music Concert Series of the Tyrolian Summer Festival in Erl/Austria, where he assisted Elektra, Tristan und Isolde, Wagner's "Ring" and Maestro Kuhn's cycles of Mahler, Bruckner, and Brahms symphonies.