Biography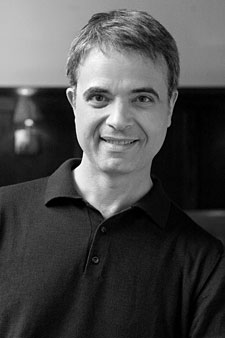 Neal Goren is the Founder and Artistic Director and Conductor of Catapult Opera which will present productions commencing it the 2021-2022 season. He was previously Founder and Artistic Director and Conductor of Gotham Chamber Opera in New York City. In addition, he is a frequent guest conductor active throughout North American and Europe. Notable appearances include Respighi's La bella dormente nel bosco for the Lincoln Center Festival and Spoleto Festival USA, New York City Opera conducting their revival of The Magic Flute, and with Opera de Nantes and Angers, France for The Turn of the Screw . Elsewhere, he has led performances of Krasa's Brundibar for the City University of New York, appeared with the San Francisco Opera conducting Conrad Susa's Transformations for the Merola Opera Program, conducted Louis Andreissen's Anais Nin and Odysseus' Women for the Center for Contemporary Opera, and conducted a new opera that was presented in Hong Kong by the Asia Society and in New York on December 7, 2019.
Recognized by the New York Times as "an important artistic voice" for his activities as Artistic Director of Gotham Chamber Opera, he conducted critically acclaimed productions of Haydn's Il Mondo della Luna, Mozart's Il sogno di Scipione, Milhaud's Les Malheurs d'Orphée, Purcell's Dido and Aeneas (with period instruments), Martinu's Hlas lesa and Les Larmes du Couteau, Sutermeister's Die schwarze Spinne, Handel's Arianna in Creta, and Il Signor Bruschino for the company. He displayed his skill as an innovative programmer, leading productions of Astor Piazzola's tango operetta Maria de Buenos Aires in coordination with the David Parsons Dance Company, Scenes from Gypsy Life featuring music by Jana?ek and Dvorak, and Ariadne Unhinged featuring music by Monteverdi, Haydn, and Schoenberg. a highly successful production of Nico Muhly's Dark Sisters, a joint venture with Music Theater Group which he also conducted at Opera Philadephia plus productions of Il sogno di Scipione, Catan's Rappacini's Daughter, and Weill's Mahagonny Songspiel, Hindemith's Hin und zurück (There and Back), Milhaud's L'enlèvement d'Europe (The Abduction of Europa), and Ernst Toch's Die Prinzessin auf der Erbse.
As a recital accompanist, Neil Goren has collaborated with a number of opera's leading singers, including Leontyne Price (as her exclusive musical collaborator), Kathleen Battle, Harolyn Blackwell, Haken Hagegard, Thomas Hampson, Lorraine Hunt Lieberson, Aprile Millo, Hermann Prey and others. He has been a member of the faculty of the graduate opera department of the Mannes College of Music since 1992, the Accademia Rossiana in Pesaro, Italy and the Harlem School of the Arts. He also served on the Board of Directors of the Richard Tucker Music Foundation from 1991-2003.
Mr. Goren is a graduate of Reed College, where he earned his B.A. He continued his musical studies on a fellowship from the Watson Foundation, and studied for two years in London with Jacqueline du Pré and Geoffrey Parsons. He has studied conducting Marcia LaReau, piano with Irwin Freunlich and Joan Brown, and attended Interlochen Arts Academy, the North Carolina School of the Arts, Oregon Episcopal School.