Biography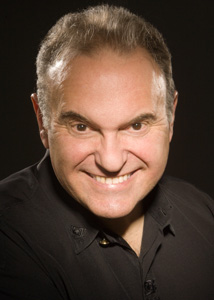 Joseph Rescigno has appeared as a conductor with more than fifty orchestras and opera companies on four continents during which time he has collaborated with prominent musicians of three generations. He served as Artistic Advisor and Principal Conductor of the Florentine Opera Company of Milwaukee for thirty eight seasons. He is also Music Director of la Musica Lirica, a summer program for singers in northern Italy since 2005. He also served as Artistic Director of l'Orchestre Métropolitain of Montreal for four seasons.
Maestro Rescigno's programming traverses the repertory from the baroque to the present. He has conducted the world premieres of new works such as Minoru Miki's Joruri and Don Davis' Rio de Sangre and earned acclaim for neglected contemporary works such as Barber's Vanessa and rarities such as Rossini's La Gazzetta in addition to the great masterpieces of symphonic, concertos, and choral literature. His operatic repertoire includes virtually all of the core Italian repertory, including romantic, verismo, and bel canto operas; the standard French and German repertory, including the works of Wagner and Richard Strauss; and contemporary works.
Maestro Rescigno has conducted the New York City Opera, Lyric Opera of Chicago, Washington National Opera, , Opera Theater of St. Louis, Seattle Opera, Arizona Opera, The Atlanta Opera, Glimmerglass Opera, and Virginia Opera. In Europe, he has conducted at Teatro Massimo Bellini in Catania, Sicily, l'Opéra de Marseille (France) Hungarian State Opera (Budapest) and, in Canada, Vancouver Opera and Opéra de Montreal. .He has also conducted the Montreal Symphony and the Milwaukee Symphony in subscription concerts and opera productions.
Maestro Rescigno's discography includes five recordings for Analekta of Canada with l'Orchestre Métropolitain of Montreal: Beethoven's Eroica Symphony plus the overture and rarely performed arias from the incidental music to the play Egmont with soprano Karina Gauvin; Brahms's two piano concertos and Beethoven's five piano concertos with Anton Kuerti; Mendelssohn's two violin concertos with Angèle Dubeau; and soprano arias from Mozart's Marriage of Figaro, Exsultate Jubilate with soprano Lyne Fortin, and Verismo , a collection of arias of the verismo school with soprano Diana Soviero, with the orchestra of the Montreal Opera. In addition, he has recorded Minoru Miki's Joruri For Toei Video and the world premiere of Don Davis' Rio de Sangre for Albany Records.
This native New Yorker comes from a long line of musicians on both sides of his family. He trained as a pianist and has been studying and performing music since childhood. His grandfather taught him sight singing from about the age of two; and his uncle was the prominent conductor Nicola Rescigno, a founder of both the Dallas and Chicago opera companies, to whose memory Maestro Rescigno has dedicated his 2008-2009 season. Joseph Rescigno is a graduate of Fordham University (Phi Beta Kappa) and the Manhattan School of Music. He is a past prize winner of the Salzburg Conducting Competition, and made his European debut conducting the Vienna Symphony.
Joseph Rescigno studied with composer Nicholas Flagello and other distinguished teachers in the United States and Europe, including privately at l'Accademia di Santa Cecilia in Rome. He went on to serve the time-honored, opera-house apprenticeship in the European manner with such influential conductors as Laszlo Halasz (founder of the New York City Opera), Bruno Maderna, Gianandrea Gavazzeni, Carlo Moresco, and his uncle. Powerful influences also included pianist Arturo Benedetti Michelangeli, conductors Herbert von Karajan and Erich Leinsdorf, and Roberto Benaglio, the legendary chorus master of La Scala. Each one personally taught him something unforgettable.
Maestro Rescigno has collaborated with prominent musicians of three generations, including instrumentalists Brigitte Engerer, Ida Haendel, Elmar Oliveira, and Pieter Wispelwey, and singers June Anderson, Angela Brown, Ghena Dimitrova, Giuseppe DiStefano, Plácido Domingo, Alfredo Kraus, Eva Marton, Johanna Meier, Erie Mills, Erika Sunnegårdh, Ruth Ann Swenson, Tatiana Troyanos, Ramon Vargas, and Deborah Voigt.
A born teacher, Joseph Rescigno derives tremendous gratification from his work with young musicians in orchestras and singers in master classes. He has served on the faculty of the Manhattan School of Music and currently serves as the Music Director of La Musica Lirica festival in Italy. Multi-lingual, he readily gives lively and informative talks before performances, illustrating themes on the piano when one is available. He is the author of: Conducting Opera: Where Theater Meets Music which was recentlly published by University of North Texas Press.